We always provide high precision machine tools accessories to saving your machining cost 
YinSheng Ltd. has five branches located in Taiwan, China, and Europe. Our CEO is backed by over 15 years of CNC machine tools manufacturing experience. We have over 100, 000 square feet of modern factories (high precision equipment imported from Germany and Japan) and offices that have been fulfilling our destiny to sell to the customer, this allows us to offer better service and affordable prices all over the world. We are also proud to carry products and a full supply chain of cutting tools from over five hundred worldwide ISO 9000 Certified manufacturers in China(Taiwan), Germany, and Italy.
We are now able to deliver our manufacturing capacities and 100% customer satisfaction to your company doorstep within the USA nation.
We deliver to customers in fast-paced industries with the highest request for precision. 100% reliability and outstanding quality
How stainless steel 412 made heat-treatment reach HRC50 degree
MT2 Live Center Set Wood Lathe Drive Spur Cup 4pcs Set with 2Pcs Extra Replacement Tips with Good
Lathe ER32 Woodworking Dowel Collet Chuck System 1/4 3/8 1/2 5/8 3/4  5pcs ER32 collet 1pcs ER32 tool
WOW – I dont know what else to say. This is the best machine tool  I have ever seen. I am a fully testing it , this run out precision under 0.003me out of expect.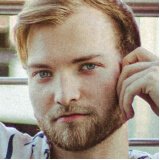 The  Igstool provide excellent support in how to use ,how to maintain  ,how to purcahse…, listens to their users & continually works into their machining job.